---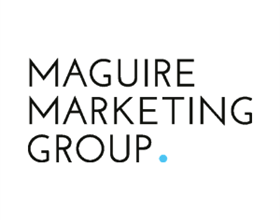 75 Portland St, Toronto, Ontario, M5V 2M9, Canada
I've recently started working with Michelene and team and I'm already impressed by their creative, passionate and candid approach to projects. With an impressive resume and existing client base Michelene offers exciting, impactful, and measurable marketing B2B strategies. Highly recommended.
--- 5785 Emery St, Niagara Falls, Ontario, L2G 1L8, Canada
Susan's services are amazing. She knows the ins and outs of everything "Digital Marketing" and helped me generate more business. I highly recommend working with her and the cost of her services were lower than expected.
--- 3360 Twelve Mile Rd, Berkley, Michigan, 48072, United States
They provide great service and at a very fair price.
---
9662 101A Ave, Edmonton, Alberta, T5H 0A7, Canada
I needed to boost my online presence and create a strategy of increasing and maintaining online lead generation. While not being too familiar with the 'online world,' after working with Parilon Digital, they broke everything down in layman's terms, and guided me in my pursuit of furthering my online lead generation. I would highly recommend them to family and friends, I've already noticed an increased amount of traffic. They've also created a strategy to sustain and increase this traffic for the foreseeable future. I will definitely be using Parilon Digital again.
--- 198 Marinaside Crescent, Vancouver, British Columbia, V0N 3A0, Canada
---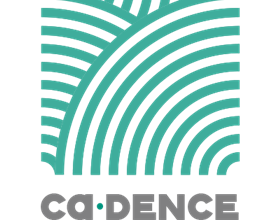 771 Vernon Ave #Suite #303, Victoria, British Columbia, V8X 5A7, Canada
As a small start up business in Victoria, we knew we delivered a great service and had the right team, however our marketing was a missing piece of the puzzle. Cadence brought us analogue guys into the digital age! When meeting with Cadence the first time, we discussed our company philosophy, scope of practice and target market. Except for sending some photos and content, Cadence did the rest! They created an awesome website template and made a stunning, easy to navigate site. Once the first draft was ready, we went through it together and all the features were explained. After a couple of rounds of revisions (mostly content based) the site was ready to go. The team were very helpful, responded to any and all communication within hours and delivered us an awesome product within the time frame agreed. Once the site was launched, Cadence spent 2 hours training us in how to edit the site, so that we have full control and don't need to rely on hiring out. Throughout the whole process, our bigger marketing plan was grown and discussed, it really felt like Cadence were a part of our team and only had our company's growth on their minds! We would hugely recommend the Cadence team! Thanks guys!
--- 5848 Medusa St, Sechelt, British Columbia, V0N 3A3, Canada
Creative, innovative and wonderful to work with. They rebranded & retargeted our athletic & spa facility. Amazing ROI. We are in our 5th year of working with this agency . 5 stars for personalized client service & results.
---