--- 4994 Argyle St, Port Alberni, British Columbia, V9Y 1V7, Canada
I had a lot of houses on my list of places to see and Mr. Beyer made that list fun and easy to work through (right down to mapping the best routes). I highly recommend Chuck as a real estate agent and when I list my place it will certainly also be him I do that with.
--- 624 King Street West Lower Level, Toronto, Ontario, M5V 1M7, Canada
---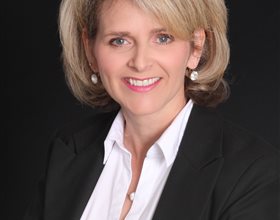 #1-1 Willingdon Blvd., 2nd Fl,, Toronto, Ontario, M8X 1B9, Canada
Trish and I go back a very long way. Apart from being a caring person she can handle delicate situations. The attention that she displays with my older clients, who are downsizing, needing advice and require additional nurturing during their transitions. She is relentless in her time spent communicating and is motivated to find the perfect listing and finding a suitable new home. I have presently a client that will be listing with Trish and I am confident that she will do her utmost to successfully transition her comfortably in her new space.
---
5010 Steeles Ave W ##11A, Toronto, Ontario, M9V 2B8, Canada
We met Mehul Desai at our store and I ask him some general questions about real estate and he gave us honest answer as well as send us detail report for what we are looking for. He was super knowledgeable and professional and at the same time so friendly and made us feel at ease. He was always honest and shared her opinion with us. Mehul set us up to get daily email update of new MLS listings that match our requirements. He set up all the viewings we were interested in, drove us around to each place, most of the times 4-5 in one day and honestly, we looked almost 20 houses and he never force us or try to avoid. I would highly recommend Mehul Desai and will work with him again! Thanks Mehul for nice house you find for us.
---
470 Chrysler Dr ## 20, Brampton, Ontario, L6S 0C1, Canada
Mehul Big Big Thank you for working on our side. You really rock. We glad that my friend introduce you to us and we did right decision to use you expertise for buying our first house. once again good job. Thanks
--- 408 Dundas St W, Whitby, Ontario, L1N 2M7, Canada
Arie is highly recommend! GREAT Service and GREAT advise ..... Overall I had an amazing experience working with him .
---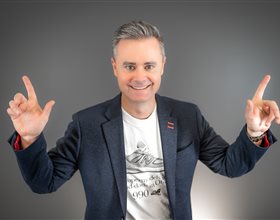 28 Douglas Street, Guelph, Ontario, N1H 2S9, Canada
---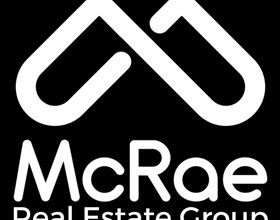 8387 Young Road, Chilliwack, British Columbia, V2P 4N8, Canada
Chris worked with us at a time when we were still just contemplating a move. He very clearly outlined all of our options and worked with us to find a property that matched our wants and needs. He was patient with us and honest about all the properties that we saw - even warning us against some potential problems, and reminding us about our priorities when we were distracted. He provided us with a credible assessment of the value of our property and worked within the budget that we were comfortable with. We valued his integrity and sense of responsibility for the details of our purchase, showings, and sale. He is calm, down-to-earth, and we didn't feel pushed outside of our comfort zone, which was exactly what we would have hoped for. Thanks, Chris, we love our new place!
---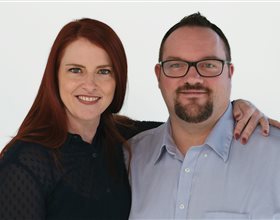 34755 Old Yale Road, Abbotsford, British Columbia, V2S 7S5, Canada
We recently were transferred with work across the country and needed to sell two townhomes quite quickly. We hired Frank Heitzer and Sherry Reimer to sell them both. They met with us and answered all of our questions and had all the paperwork in order. My house was older and took about 7 days to sell, I was very satisfied with the price I got. My girlfriends house sold in 48 hours for over asking!! They presented offers to us and gave us advice on which to take. Nothing this large is without a bump and we had our fair share, during the moving process I discovered damage to my house that I was unaware of. I contacted Frank and he in turn contacted the buyers agent. He was able to negotiate a reasonable settlement and avoided a possible lawsuit or closing delay. I cannot say enough about the professionalism of this sales team, the marketing, in closing they are very thorough and furthermore had a great sense of humour in a stressful time. Thank you Frank and Sherry!!
--- 101-15735 Croydon Dr, Surrey, British Columbia, V3S 2L5, Canada
Glen is amazing. He found us the exact house we wanted when we weren't even sure and helped us keep everything flowing smoothly throughout the whole process!
--- 1571 Bellevue Ave #Unit 201A, West Vancouver, British Columbia, V7V 1A6, Canada
SAMIN IS A TRUST WORTHY PERSON. I STRONGLY RECOMAND HIM AS A REALATOR.
---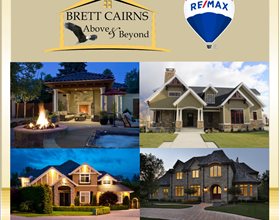 282 Anderton Rd, Comox, British Columbia, V9M 1Y2, Canada
This was the second time that I used Brett for the sale/purchase of a property. I would highly recommend him to anybody looking for a highly reliable professional agent. I always find him super easy to work with and he provided outstanding advice to market my home for a quick sale.
---