Get to the top of the directory by claiming your business!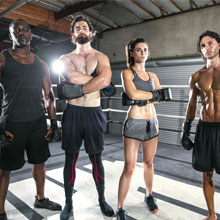 Varsity House Personal Training
Claim Business
223 Chestnut St Unit 3, Ridgewood, New Jersey, 07450, United States
Are you tired of being tired? We know the feeling. We want to be able to wake up in the morning and feel ready to take on anything life throws at us. Our premiere personal training program is specifically built around busy adults over 40 who want to get fit and healthy without leaving their bodies feeling sore or beaten down by their workouts.