Posted by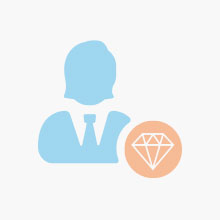 (519) 821-7982

-
56 Wyndham St N, Guelph, Ontario, N1H 4E6, Canada
Introducing Marco Bicego
Knar is proud to introduce Marco Bicego to their family of brands for the everyday luxury.
It embodies elegant 18k gold designs which are easy to mix and match, and they are the perfect weight to wear from morning to night.
With prices starting at $500, you can enjoy jewels that are crafted entirely at the Marco Bicego workshop in Italy. Each piece is unique as they are hand engraved to achieve the signature fine brushed finish – a unique technique passed down through Bicego's Venetian goldsmithing family.
Feel the luxury for yourself by exploring the new collection at Knar's Oakville location at Trafalgar and Cornwall Road.
Find out more here: http://knar.com/product-category/brands/marco-bicego/