Posted by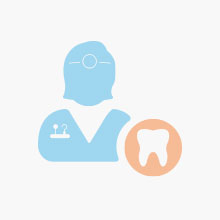 (305) 857-3731

-
2461 Coral Way, Coral Gables, Florida, 33145, United States
Make An Informed Decision
In a relaxed environment, over a light meal, Dr. Leo Eliezer of Jones Bridge Dental Care will provide you with the information you need to make the right decisions for you
Learn From The Leaders
Educate yourself regarding your options: including single & multiple implants, full-mouth restorative implants, and cosmetic dentistry. Hear success & failure rates, See illustrations, x-rays, photographs and more. Ask questions! Learn what you need to know to choose the dentist that's right for you.
Special Incentives
All Jones Bridge Dental Care Dental Implant & Cosmetic Dentistry Seminar Participants will enjoy a three course dinner, refreshments, and will receive printed materials regarding the implant process. PLUS, when you schedule your consultation during the seminar, you'll receive a certificate for a free CT Scan for your procedure.
Don't Delay - We Do Sell Out!
These seminars fill up immediately, so if you are interested, REGISTER TODAY! We'll send you reminders as the date you choose approaches. We look forward to meeting you!