--- 4994 Argyle St, Port Alberni, British Columbia, V9Y 1V7, Canada
I had a lot of houses on my list of places to see and Mr. Beyer made that list fun and easy to work through (right down to mapping the best routes). I highly recommend Chuck as a real estate agent and when I list my place it will certainly also be him I do that with.
---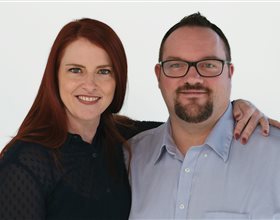 34755 Old Yale Road, Abbotsford, British Columbia, V2S 7S5, Canada
We recently were transferred with work across the country and needed to sell two townhomes quite quickly. We hired Frank Heitzer and Sherry Reimer to sell them both. They met with us and answered all of our questions and had all the paperwork in order. My house was older and took about 7 days to sell, I was very satisfied with the price I got. My girlfriends house sold in 48 hours for over asking!! They presented offers to us and gave us advice on which to take. Nothing this large is without a bump and we had our fair share, during the moving process I discovered damage to my house that I was unaware of. I contacted Frank and he in turn contacted the buyers agent. He was able to negotiate a reasonable settlement and avoided a possible lawsuit or closing delay. I cannot say enough about the professionalism of this sales team, the marketing, in closing they are very thorough and furthermore had a great sense of humour in a stressful time. Thank you Frank and Sherry!!
---