Posted by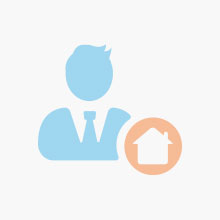 (973) 404-0161

-
Parsippany-Troy Hills, New Jersey, 07054, United States
Mortgage Interest Rate Summary for 2019
MORTGAGE RATE SUMMARY
HOW RATES MOVE:
Conventional and Government (FHA and VA) lenders set their rates based on the pricing of Mortgage-Backed Securities (MBS) which are traded in real time, all day in the bond market. This means rates or loan fees (mortgage pricing) moves throughout the day, being affected by a variety of economic or political events. When MBS pricing goes up, mortgage rates or pricing generally goes down. When they fall, mortgage pricing goes up.
RATES CURRENTLY TRENDING: NEUTRAL
Mortgage rates are trending sideways to slightly lower so far today. The MBS market improved by +10 BPS. This was not enough to improve mortgage rates or fees. Rates experienced low volatility.
TODAY'S RATE FORECAST: NEUTRAL
Housing: The trailing indicator, Case Shiller Home Price Index showed that in their 20 metro city sample size that home prices increased by 4.7% YOY in November vs a 5.0% pace in October.
Consumer Confidence: Dropped to the lowest level since June of 2017...but amazingly it is still very high by historical norms/standards which just illustrates how hot this data set has been. The January survey came in at 102.0 vs est of 124.1.
Treasury Dump: Today, we have our 7-year note auction at 1pm ET.
Fed: Today starts two days of FOMC meetings that will conclude on Wednesday with their Policy Statement, Interest Rate Decision and live press conference with Fed Chair Powell.
TODAY'S POTENTIAL RATE VOLATILITY: AVERAGE
Rates are likely to push sideways again today on minimal volatility. Rates have been traveling in the same channel for the last week. No economic news today that is likely to move rates. Tomorrow we could see more volatility given the live Fed press conference.
BOTTOM LINE:
If you are looking for the risks and benefits of locking your interest rate in today or floating your loan rate, contact your mortgage professional to discuss it with them.
Source: TBWS
STEVEN SCARFO
MORTGAGE PROFESSIONAL
NMLS: 331412
Office: 973-404-0161