Posted by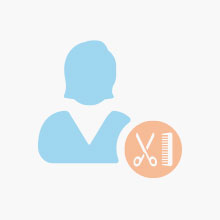 (512) 433-6762

-
5117 N Lamar Blvd, Austin, Texas, 78751, United States
Red Stella Salon - The Best In Austin
Red Stella Salon is considered one of the best salons in Austin for several reasons:
Expert Stylists: Red Stella has a team of highly trained and experienced stylists who specialize in a variety of hair services, including color, cutting, and styling. They stay up-to-date with the latest trends and techniques to ensure that their clients receive the best possible service.
Personalized Service: Red Stella offers personalized service, taking the time to understand each client's needs and preferences to create a customized look that enhances their natural beauty. They also provide advice on at-home hair care to help maintain the health and beauty of the hair.
Welcoming Atmosphere: The salon has a welcoming and relaxing atmosphere, with comfortable seating, stylish decor, and a range of refreshments. Clients can expect a stress-free experience that leaves them feeling pampered and refreshed.
High-Quality Products: Red Stella uses high-quality hair care products that are gentle on the hair and scalp, helping to maintain the health and vibrancy of the hair. They may also offer eco-friendly and sustainable options for environmentally-conscious clients.
Positive Reviews: Red Stella has received numerous positive reviews from satisfied clients, praising the salon's professionalism, expertise, and welcoming atmosphere. This indicates that they have a strong reputation in the Austin community and a loyal customer base.
Industry News
- Red Stella Salon
May 3, 2023
Balayage is a popular hair coloring technique that involves hand-painting...