--- 208-862 Eglinton Avenue East, Toronto, Ontario, M4G2L1, Canada
We have leased 4 vehicles from Ellen at Autobyel. Her knowledge and expertise are incredible. She deals with the dealerships as if it was her own vehicle that she is leasing. She makes the process, which can be intimidating, very predictable. We always recommend Ellen highly.
--- 175 Yorkland Blvd., Toronto, Ontario, M2J 4R2, Canada
H.J. Pfaff Audi Newmarket is by far one of the leading car dealerships in the GTA. I am extremely grateful for the recommendation I received to visit their location. Everything from sales, to delivery, to servicing is superb. The staff at Pfaff Audi is extraordinary to say the least. They undoubtedly make every effort to ensure your experience is nothing but exceptional. Special thanks to Mr. Shehan Wicks for surpassing my expectations. He played a very important role in making my first purchase memorable, exciting, and flawless. Audi Quattro is like no other car I've ever driven and I will definitely continue to recommend this brand and dealership to friends, family, and by passers. Best wishes, and cheers to future encounters!
---
1-220 Mulock Drive, Newmarket, Ontario, L3Y 9B7, Canada
I walked into AutoLoan Services and felt like I walked into heaven. Everyone was smiling, ready to help and there was just this positive energy that I could feel upon entering. I knew I needed a new car but I have very limited knowledge about cars. Andrew was my advisor and he was simply outstanding!!!! He was professional, competent and NOT PUSHY!!!! I ended up buying the car of my dreams for much less than I was quoted previously at another dealer. I would highly recommend checking out AutoLoan Services. They are in the business of making your dream a reality with people who treat you like family!! Thank you Andrew and team. You guys are truly outstanding!! Thank you! Thank you! Thank you!!!
---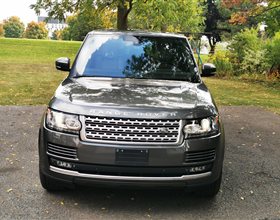 89 Ormond St North, Thorold, Ontario, L2V 1Z3, Canada
Purchased a Cadillac CTS 10 months ago. This car has been absolutely trouble free. Best pricing and an exceptional vehicle. A pleasure to deal with any of the staff. I have advised friends and family where to purchase their next vehicle!!
--- 1401 A Cyrville Road, Ottawa, Ontario, K1B 3L7, Canada
The best used car dealership
---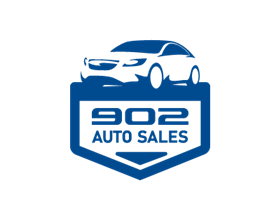 561 Pleasant St, Dartmouth, Nova Scotia, B2W 4L9, Canada
They are friendly and helped me to get my Loan so i was able to start reestablishing my credit
--- 1 Ave N, Regina, Saskatchewan, S4R 8L4, Canada
Just delt with Evan at Go To Auto for the purchase of my A6. Sound man to deal with. Good choice of cars at fair prices. No pushy sales tactics. Offered me a good price on my trade in and an extended warranty on my new car which also gives peace of mind. I am extremely happy with my purchase and next year when we plan to change my wife's car he will be our first port of call.
---

3900 Harrison Ave, Butte, Montana, 59701, United States
Easy to make an appointment. Friendly staff. Only thing I think they should do is wash your vehicle during their service. I got an excuse that it was too cold outside. It was 25 degrees. This is a very poor excuse. I wash my truck all winter when its cold out without any issues
---