--- 109 Surrey St. E., Guelph, Ontario, N1H 3P7, Canada
I spent several years working with Mark as a colleague. He is extremely kind, reliable, intelligent, and understanding and is fantastic for working conscientiously through many difficult issues including relationship conflicts and trauma. Mark is also very client-driven, meaning that he helps clients find their own wisdom by working with them on only the issues they feel most ready to tackle within the time line they are ready for. I wouldn't hesitate to refer clients to Mark for caring and professional counselling.
--- 1040 Calypso St, Casselman, Ontario, K0A 1M0, Canada
--- 302 - 10324 82 Ave NW, Edmonton, Alberta, T6E 1Z8, Canada
Krista is outstanding and she has gone above and beyond for me . She has helped me get my confidence back and has given me hope . I thought I was going crazy until I met Krista . It turns out I was not. She helped me see what exactly what was happening and what was going on for me. She could show me the things I could not see . I always feel that Krista is in my corner and truly understands me. I feel she has my best interests in mind with absolutely no judgement or hidden agenda. I always feel truly heard and understood when I speak with her. She is a fantastic psychologist and I feel so blessed to have found her . I would see her on a weekly basis if I could . She is amazing and I've made HUGE progress with her . I once felt unlovable and now I feel I finally love myself. I also now feel that deserve to be treated well and that I am lovable .
---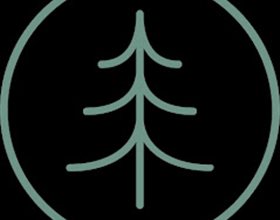 755 Terminal Avenue N., Nanaimo, British Columbia, V9S 4K1, Canada
--- Valley Health Centre, 3842 Third Ave, Rm 208, PO Box 4575, Smithers, British Columbia, V0J 2N0, Canada
--- 406 Dewdney Avenue, Upstairs, Regina, Saskatchewen, S4P 3K3, Canada
---