--- 4994 Argyle St, Port Alberni, British Columbia, V9Y 1V7, Canada
I had a lot of houses on my list of places to see and Mr. Beyer made that list fun and easy to work through (right down to mapping the best routes). I highly recommend Chuck as a real estate agent and when I list my place it will certainly also be him I do that with.
---
470 Chrysler Dr ## 20, Brampton, Ontario, L6S 0C1, Canada
Mehul Big Big Thank you for working on our side. You really rock. We glad that my friend introduce you to us and we did right decision to use you expertise for buying our first house. once again good job. Thanks
--- 102-12650 151 Ave NW, Edmonton, Alberta, T5X 0A1, Canada
Audrey Abuan is an exceptional Realtor. My husband received a job offer in British Columbia and we needed to sell our home quickly. Audrey took the time to give us the tips needed to get our home ready and we received our asking price in less than two weeks. We highly recommend Audrey and her business partner Brandon-Lee for anyone wanting to sell their house in Edmonton. We were extremely had a job with her service. Mr. & Mrs Dela Cruz
---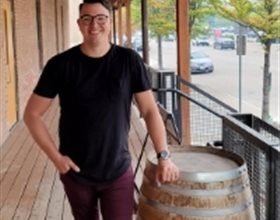 1631 Dickson Ave Suite 1100, Kelowna, British Columbia, V1Y 0B5, Canada
Working with Brandon has been great --- Customer service and work ethic set him apart and I highly recommend him as your Realtor
---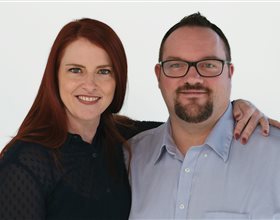 34755 Old Yale Road, Abbotsford, British Columbia, V2S 7S5, Canada
We recently were transferred with work across the country and needed to sell two townhomes quite quickly. We hired Frank Heitzer and Sherry Reimer to sell them both. They met with us and answered all of our questions and had all the paperwork in order. My house was older and took about 7 days to sell, I was very satisfied with the price I got. My girlfriends house sold in 48 hours for over asking!! They presented offers to us and gave us advice on which to take. Nothing this large is without a bump and we had our fair share, during the moving process I discovered damage to my house that I was unaware of. I contacted Frank and he in turn contacted the buyers agent. He was able to negotiate a reasonable settlement and avoided a possible lawsuit or closing delay. I cannot say enough about the professionalism of this sales team, the marketing, in closing they are very thorough and furthermore had a great sense of humour in a stressful time. Thank you Frank and Sherry!!
--- 1571 Bellevue Ave #Unit 201A, West Vancouver, British Columbia, V7V 1A6, Canada
SAMIN IS A TRUST WORTHY PERSON. I STRONGLY RECOMAND HIM AS A REALATOR.
---