---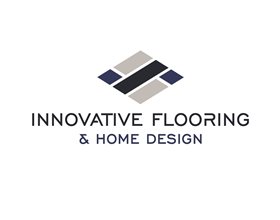 309 Main St. S., Exeter, Ontario, N0M 1S6, Canada
We recently hired Innovative Flooring in Exeter to install several hundred square feet of beautiful Vinyl Flooring in our bathrooms and entries. At the same time we also had almost 1000 square feet of Berber Carpeting installed as well. Darryl came out previously to leave several samples to assist us in deciding what profile we wanted and to do an accurate measure-up of how much of each we needed. GREAT CUSTOMER SERVICE! Soon after we made our choices, Darryl's Installer came out to install the vinyl and carpeting. He did an awesome job and and was very friendly and highly skilled at his trade, we have had many comments on how our floors look so amazing. We would highly recommend Innovative Flooring. They have a great selection from which to choose, and their Customer Service is second to none. We had them back to lay a sub-floor and hardwood profile vinyl flooring in our dining room and it looks so good, many of our guests think it is actual hardwood flooring, but far easier to clean! Great job guys, keep up the great work! Warren and Lori McCoy
--- 1500 N Wayne St ## C, Angola, Indiana, 46703, United States
Responsive and helpful
---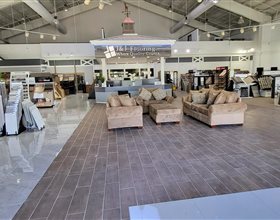 8433 GULF FREEWAY HOUSTON TX 77017, Houston, Texas, 77017, United States
JJ has great floor people. They are just finishing a ceramic job at my place and it looks amazing. Definitely recommend!
---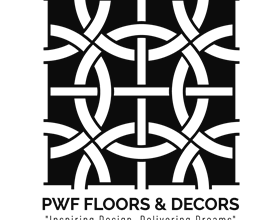 18415 104 Ave NW, Edmonton, Alberta, T5S 2V8, Canada
I am a recent New home-owner and I am so pleased to write my first ever review for a company that I feel truly deserves it. Initially, My builder sent me to two other Flooring stores in Southside. I was Driving back with the final selection completed from the last store and noticed Payless wholesale Flooring on 50th street. I didn't wanted to go in at first but Something about the place just got me attention. I was Greeted by a gentleman named Peter, he was very professional and helpful in all aspects. Upon chatting with him I was sold on his knowledge, products and friendly advice; this is what I call customer service, last two places were in a hurry to show me only few choices and wanted me to sign on the contract. Finally, convincing my builder to go with Payless Flooring was a long process, cause they were use to the other two Flooring companies for years. After purchasing their services we had nothing but amazing results and friendly and professional help along the way. The quality of the install and final results were nothing but perfect. I will always be sending out amazing recommendations for this company and for Peter and his amazing service and all the guys that work there for there quick, professional services and making the client's project as their own. My builder is so pleased with their products, price and Installation teams, they have started to use them on all their current projects and I feel they deserve every bit of it. Thank you again Payless Team for your Services.
---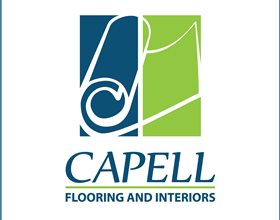 1763 W Marcon Ln #100, Meridian, Idaho, 83642, United States
Very friendly, professional, affordable, and timely. We hit a minor snag with flooring subcontractors - they did not leave our baseboards in the same condition as when they started - but the day after we talked with Capell Flooring, Justin was out the next day cutting, replacing, and painting all the damaged baseboard himself! Another plus - Matt personally returns all emails within 24 hours (usually much sooner). Such a good experience - we will use Capell again for any flooring needs!
---