--- 27 Rean Dr #2, Toronto, Ontario, M2K 0A6, Canada
Dr. B and his staff are top notch. From Sue at the front desk to all the hygienists and assistants. They make you feel comfortable and at ease, are very friendly, gentle and professional. Not to mention the other Dentists in the office as well. I just had a procedure with Dr. Fong and she is simply amazing. I wish they were around when I was a kid and hated going to the dentist. Keep up the good work and thank you all.
--- 282 Geneva St, St. Catharines, Ontario, L2N 2E8, Canada
Very happy I went with Dr. Vlahos when looking for a new dentist. His staff is super helpful and friendly and he's really made a difference with my teeth.
---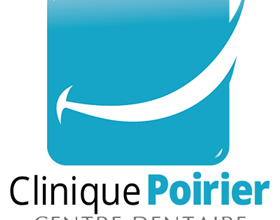 182 Maden, Valleyfield, Québec, J6S 3V6, Canada
La clinique est magnifique et dotée des dernières technologies. L'équipe est dynamique, compétente, chaleureuse mais par dessus tout, attentive à nos besoins, ce que j'apprécie énormément. Je vous la recommande. 👌😁
--- 4514 Rue Sainte-Catherine E, Montréal, Québec, H1V 1Y5, Canada
jai hate de voir sa si son bon les dentiste
--- 51584 Indiana State Route 933, South Bend, Indiana, 46637, United States
Best dentist in the area!
---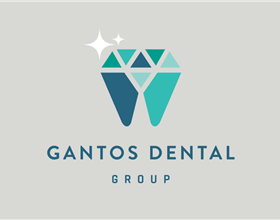 720 N Washington Street Suite 108, Naperville, Illinois, 60563, United States
I've had good dentists and bad dentists in my life.... but now I have a great dentist! Dr Gantos and her team are fantastic! They treat you like family, not just a patient. They go above and beyond to make sure you're comfortable. They even have a comfort menu! Let me tell you, the neck pillow is the truth. I only had a cleaning and x rays done and they still called me the next day to check up on me and make sure I was doing well! I would recommend Dr Gantos and her team to anyone. She's definitely not getting rid of me! 😁
---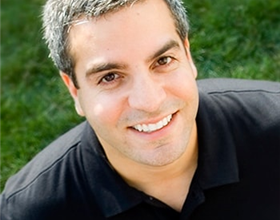 3713 Benson Drive, Suite 102, Raleigh, North Carolina, 27609, United States
DR. SARANT & STAFF ARE GREAT. LET'S FACE IT MO ONE ENJOYS GOING TO THE DENTIST BUT JIMMY & STAFF WORK VERY HARD TO MAKE THE EXPERIENCE AS COMFORTABLE AS POSSIBLE. THEY TRULY CARE ABOUT THEIR PATIENTS & ARE EXTREMELY COMPASSIONATE!
---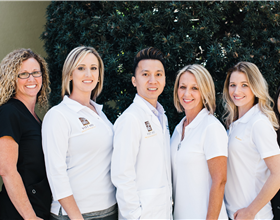 200 Ave K SE #4, Winter Haven, Florida, 33880, United States
Now retired and my husbands recommendation I recently made initial appointment with Dr Ho for exam and evaluation of my dental needs. I found Dr Ho to be very professional, listened intently and answered my questions very professionally. Dr Ho pays attention to detail and completed my dentals needs in appropriate fashion. His staff was very welcoming and answered all my initial and follow up questions. Dr Ho's dental hygienist did a very good job with my initial cleaning and I was very satisfied. I was initially concerned about switching my dental needs from a long time out of town dentist ( non preferred provider), though after receiving my initial and follow up appointment this move was the right one .
---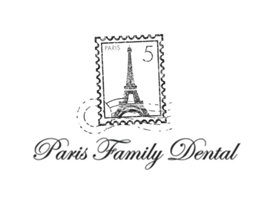 2333 Lamar Ave, Paris, Texas, 75460, United States
Oh, my gosh! I never thought I could find a dentist to replace Dr. Deupree but boy was I wrong. I love Dr. Del Toro. He is first class and really cares about the care of his patients. He is amazing! I also cannot say enough about his office staff. They are wonderful and always make me feel like family. I love all you guys!!!!
--- 2461 Coral Way, Coral Gables, Florida, 33145, United States
He is a great dentist. It was painless and I am so happy he is my dentist.
--- 2821 Main St S #103, Airdrie, Alberta, T4B 3S6, Canada
I went to this dental clinic on May. It was my first/second time visit. Staffs were nice and friendly. They did quality work compared to others that I went, one thing I concerned was little more expansive than my previous dental places and bill was over my insurance limit I heard... However one of the staff helped me resolve with the issue. Just check with the insurance and let them know and they will help you.
---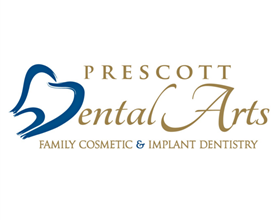 1787 Willow Creek Rd, Prescott, Arizona, 86301, United States
The staff and Doctor are very kind and patient!!
---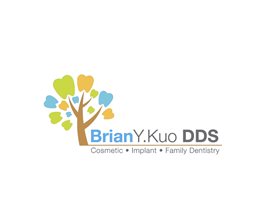 118 Las Tunas Dr #D, Arcadia, California, 91007, United States
I went to Dr. Kuo to get get my first check-up and cleaning in over 2 years. He is very friendly and made me laugh quite a few times - he has a great sense of humor. His assistant, Vanessa, took over the cleaning when it came time to polish and she seemed very confident with the tools in her hands. During my cleaning he briefly told me about his experience at New York University College of Dentistry and I enjoyed hearing his comparison of westcoast vs. eastcoast common dentistry practices. The atmosphere in the clinic is very inviting and there are even wall-mounted TVs in the waiting room and in the exam rooms - I got to watch The Avengers while being worked on! I have already scheduled to have my wisdom teeth removed by Dr. Kuo. I had a great experience and highly recommend seeing Dr. Kuo to get your teeth worked on! He knows his stuff!
---