--- 27 Rean Dr #2, Toronto, Ontario, M2K 0A6, Canada
Dr. B and his staff are top notch. From Sue at the front desk to all the hygienists and assistants. They make you feel comfortable and at ease, are very friendly, gentle and professional. Not to mention the other Dentists in the office as well. I just had a procedure with Dr. Fong and she is simply amazing. I wish they were around when I was a kid and hated going to the dentist. Keep up the good work and thank you all.
--- 30 Wertheim Ct #19, Richmond Hill, Ontario, L4B 1B9, Canada
Great professional! So happy to find dr Lloyd when needed. He did a great job cleaning up the mess after some horrible butcher and pretty much saved me.
---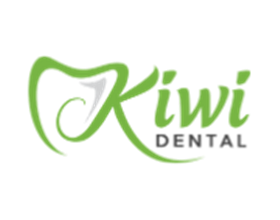 300-3075 Hospital Gate, Oakville, Ontario, L6M 1M1, Canada
Dr. Nourian is the most pleasant dentist ever. She is caring, kind, and very professional. I was so satisfied with the service that I received that I brought my whole family here.
--- 6521 Derry Rd #7, Milton, Ontario, L9T 7W1, Canada
Dr Jameela jifri is v nice and v knowledgeable dr.i went first her Mississauga branch and now in Milton Every time it's going great.she is like my family dentist.Highly recommended
---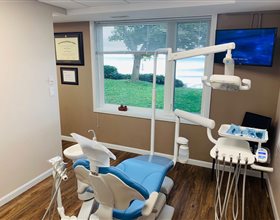 2128 Old Lakeshore Rd, Burlington, Ontario, L7R 1A3, Canada
As someone who hates going to the dentist, this was by far the best experience. They are so attentive and empathetic. They made sure I was comfortable throughout the entire exam and X-rays - friendly, polite and professional, and their primary concern is the patient. I honestly couldn't ask for a better experience !
--- 483 Bay St, Toronto, Ontario, M5G 2C9, Canada
I've been a patient of Dr. Baharreh Yadollahi for four years and would recommend her for all procedures. She's incredibly skilled, is gentle, and has excellent patient care. I've had extensive treatment done with her and I've never had an issue with the work.
--- 73 Richmond St W #413, Toronto, Ontario, M5H 4E8, Canada
Excellent dentist always gentle and caring. Always leave the dental office with clean teeth and less pain. I am so thankful that I have found a great dentist again... I would not hesitate to recommended friends and family to Dipti dentary.
--- 1 Queen St E #2101, Toronto, Ontario, M5C 2W5, Canada
Tried to upsell by misleading. Went in for a dental implant consultation, said the other incisor was a pegged lateral and we'd need to make a gap and put veneer on that and then put a matching implant on the other side. Codswallop. The pegged lateral is already positioned just fine, isn't bad and doesn't need to be messed with. Dr Mendel's own teeth weren't that great either. This "perfect smile" business is alright but at least provide the patient with the complete information and long-term consequences of things you suggest.
--- Auburn Centre 570 University Ave East, Suite 6, Waterloo, Ontario, N2K 4P2, Canada
Shelley is amazing with kids...Thanks!
--- 10 -5315 17 Ave SE, Calgary, Alberta, T2A 0W2, Canada
awesome staff. i have high anxiety for going to the dentist and the staff there make you feel comfortable. let you know what they will be doing that day. very quick
--- 8241 Woodbine Ave, Unit 17, Markham, Ontario, L3R 2P1, Canada
Jacqueline did an amazing cleaning my teeth! Professional and thorough. Staff there are friendly, and helpful. Excellent service. Highly recommend this dental office.
--- 3192 Eglinton Ave E Unit C, Scarborough, Ontario, M1J 2H5, Canada
---